Serving the Hill Country for over 23 years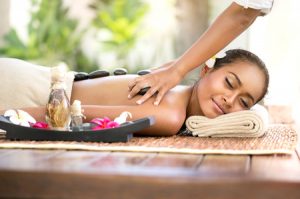 Do you need a special treat for you and your significant other? We love pampering you both with our couple's massage package. Or perhaps you're here for a weekend getaway with your ladies and are hunting for something special to do together. Whatever the reason, we're happy to welcome you and would love to have you in for a relaxing massage, or any of our other treatments.
European Day Spa of Fredericksburg Was Started By An Expert
Carissa is a licensed cosmetologist, certified paramedical aesthetician, licensed massage therapist, certified medical massage therapist, intradermal cosmetic technician, and reiki master. She has been serving the cosmetology field since 1993 and the field of massage therapy since 1996. In 1996 Carissa managed and helped create the first day spa in Fredericksburg. Just a few months after its spa program was launched, the spa was featured as one of the top day spas in the country by SELF magazine. In 1998, Carissa opened her own businesses, Spa to Go and European Day Spa of Fredericksburg.
Curious to learn more about who we are? Check out the history of European Day Spa's founder and head therapist, Carissa. Additionally, if you are interested to learn more about alternative health and wellness tips take a look at our blog!
Check out our services and be sure to book soon.
Call Today! 830-997-5267
As Seen In:
LUXLife Magazine www.lux-review.com
Best Central Texas Day Spa 2021
Silicon Review 
30 Innovative Brands of the Year 2022
www.siliconreview.com/magazine/ profile/expert-therapist-offering-spa-services/
Book  – Amazon.com
Pivot Your Body: And Balance Your Health During A Time of Stress 
15 Best Girls Weekend Getaways Across
America/FlipKey Blog
"Top Place To Relax"
Fredericksburg, Tx  2018
"Best of Texas"
– VOGUE 11/02
​
Featured in:
ELEGANT TEXAN known for "The Best of the Best"
SPAFINDER -"Spas For Couples"
SKIN, Inc. Magazine
DERMASCOPE Magazine
S.A. Living Morning Show
European Day Spa of Fredericksburg Reviews:
"Great massage at a reasonable price.

My wife and I opted for a 1 hr couples massage while visiting Fredericksburg for a weekend vacation. The masseuses were keen to ensure pressure was to our satisfaction, they inquired about pain spots, injuries and allergies, so, needless to say know what they're doing. The location is inside a hotel, not easy to spot, yet service was great and professional. Would come back in the future and recommend to others." Milton C
"I just left my appointment and I am so relaxed!

I had a massage by Linda, and she really tuned into my body and worked the areas that needed it most. She has a very gentle and soothing demeanor. Then I had a peppermint body scrub by Maria and that too was done very well, so relaxing and refreshing. Sweet lady. These ladies are experts in their field and made for a wonderful experience. So worth the indulge. A must when in Fredericksburg!" Ann F
"Amazing massage therapists!

Luxurious experience." Diana H
"Carissa is exceptional!

I got the works…. hand/foot treatment, facial, full body massage. I was there for 4 hours and could've stayed longer. She knows what she is doing! I love how she incorporated reflexology as well. My face looked and felt amazing. I highly recommend and will be a repeat customer." Christina S